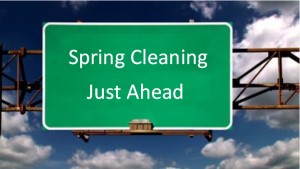 A safe and healthy workplace begins with good housekeeping using Toyota's 5S philosophy, which was developed after WWII. Poor housekeeping can lead to hidden hazards which will trigger accidents, especially slips, trips and falls (STFs).
The Liberty Mutual Insurance Company stated that STFs are the 2nd leading cause of occupational injuries, coming in at 27.6%. Most of the hazards have a human being who is responsible but bad judgment factors also include using improper footwear, taking shortcuts, and rushing to finish the task at hand. Focusing on STFs, here are a few hazards to look for, which can result in an accident:
  Wet, greasy or slippery walking surfaces, especially around industrial machines.
  Damaged flooring.
  Unanchored rugs.
  Unsafe floor products.
  Walkways which vary in elevation or have steps.
  Electrical cords and cables.
  New machinery to work area which changes the walking routes.
  Weather hazards from rain, snow, or ice.
  Damaged or improper use of ladders.
  Inadequate lighting.
  Change of surface from one type to another.
  Ramps or uneven stairs.
Preventing STFs requires more training for supervisors and workers and consistent monitoring of workplace conditions. The simplest and cleanest solution to STFs is always the best one and a good 5S housekeeping program begins with these 5 Japanese management techniques:
 Seiri (Sort): eliminating anything unnecessary for your equipment/machine to work correctly.
 Seiton (Straightening): organize, so you know where everything you need for your workspace is located. A place for       everything and everything in its place.
 Seiso (Shining): clean everything until it shines. A clean space motivates and leads to better quality control for the    company.
 Seiketsu (Standardizing): Writing down your 5S program so everyone is on the same page. Solidifies the lean      manufacturing techniques developed so everyone knows the norm.
 Shitsuke (Sustain): Utilization of an in-depth, 5S program audit to hopefully lead to certification. Audits are normally    based on a precise assessment of the previous 4S.
A comprehensive training program should define a 360 Degree Housekeeping Strategy for managers, supervisors, and workers. The entire company working together to create a 5S Safety Culture which everyone can be proud of and benefit from.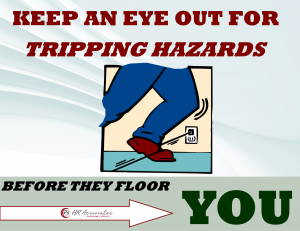 ]]>