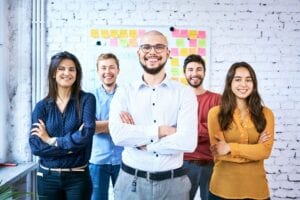 Why should a company use a staffing service? As any hiring manager knows, the biggest asset & expense of any company is it's workforce. The American Staffing Association (ASA) polled 500 businesses and 59% of the companies sited needing help finding good permanent employees as the reason to use a staffing service. We wanted to expand on the reasons to utilize HR Associates' hiring expertise.
To begin, HR Associates' success is based on placement results, not the level of activity, as in corporate recruiters. Understanding the job assignment and a company's culture is required in finding stronger candidates for our clients. If an employer is able to find a staffing service, like HR Associates, who will perform in-depth interviews on every candidate, their employee retention will improve dramatically.
Requiring criminal and professional background checks on all candidates is an employment solution not every service performs. A candidate's previous employers are interviewed with all conversations logged into the candidate's employment screen within our Chicago-based, Automated Business Designs' (ABD), Ultra Staff software. According to Accu-Screen, 53% of resumes and job applications contain falsifications and 78% of resumes were misleading, reinforcing the need for an extensive candidate background check.
To continue, HR Associates has an extensive resume database compiled over the last 13 years. We recruit from both an active and passive talent marketplace. In addition to extensive experience with online Pay-Per-Click advertising, we draw from a 9000 strong, candidate pool to fill the ever changing needs of our clients. Our recruiter's talent searches within our server are effortless with Ultra Staff. Top passive candidates, especially those with 3 or more years experience, will check in occasionally to stay apprised of recent opportunities that may have come to light, knowing we represent many local companies.
Evaluate before you commit is one of the leading reasons an employer should use a staffing service. Many new hires will decide their new position is not for them within the first 60 days which starts the whole process over again for the employer. From the employer's point-of-view, an evaluation period is an ideal tool for determining if the new hire is a correct organizational fit. Every candidate's personality will not necessarily be in line with the existing workforce which may cause friction among the troops.
Concerning new hires, it takes an average of 24.7 days for a candidate to go from an interview to a job offer (*source: N.A.C.E.). Consequently, the more time an employer has to engage in the hiring process will mean less time can be spent being profitable. Improve your talent acquisition program, leverage HR Associates unique strengths and abilities and recognize that hiring the best people is an ongoing investment.
*National Association of Colleges and Employers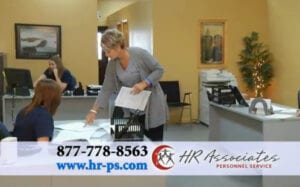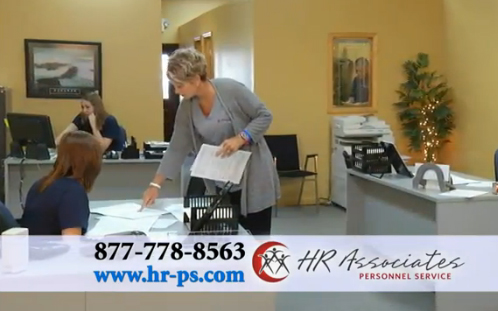 Search Jobs and Apply Online, Today @ www.hr-ps.com.