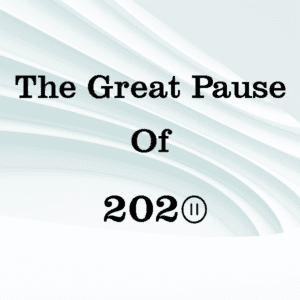 Has the COVID-19 Economy, "The Great Pause", begun to rebound? Recent data from the Institute for Supply Management (ISM),  suggests the Great Pause Economy may have hit bottom and has begun a slow rise to recovery. Besides perceived disruptions in raw materials supply, many economic indicators were up in May, which included production, new orders, employment, and prices.
Once the social unrest begins to subside and people get back to work, manufacturing in Ohio will continue to improve. Before COVID-19 disaster, the economy was in great shape with everyone working, and as others have said, this economic downturn started from a strong position and will rebound much quicker than the Great Recession.
With a Bureau of Labor Statistics' (BLS) April unemployment rate at 14.7 %, the economy only has one way to go and that is up. Be ready when you get back on track with the BLS & OSHA  guidance for preparing the workplace in this booklet.
The following quotes are from various industry respondents to their recent economic activity: (those relevant to our local economy)
"Despite the COVID-19 issues, we are seeing an increase of quoting activity. This has not turned into orders yet, but it is a positive sign." (Computer & Electronic Products)
"Current conditions in the automotive, construction, oil and gas, agriculture equipment, and tube/pipe markets are all adversely impacting our business results." (Chemical Products)
"We see an issue with suppliers that are affecting production. At the same time, social distancing measures in [the] manufacturing plant and customer demand are impacting the rate of production." (Transportation Equipment)
"Fuel sales demand are beginning to rebound in May as stay-at-home orders are lifted across the country." (Petroleum & Coal Products)
"Returning to full production for automotive, ramp-up will still depend on speed of automotive start-ups. We have built up inventory to stock. Ready to ship." (Fabricated Metal Products)
"Business activity remains strong for consumable applications and very weak in durable segments." (Plastics & Rubber Products)
"We have been fortunate that most of our customer base is considered to be a part of the critical workforce, so we have been running at around 80 percent of our normal production volume." (Primary Metals)
"Getting out from under several suppliers being closed worldwide. Also, looking at what really needs to be in China." (Machinery)
"We see a lot of positive signs, despite what's going on. People seem to continue to be building and looking to projects for fall of 2020 and beyond. There is good optimism out there." (Nonmetallic Mineral Products)
The COVID-19 virus has the world's economies reeling with unprecedented contraction, resulting in the Great Pause on a planet wide scale. Besides great hardship, the possible decline of major cities, and the passing of thousands, we have seen the return to family and the earth showing everyone how blue a sky can become when we stop polluting with fossil fuels. Taking in a collective breath of fresh air is good for the soul and reminds us how fragile this big blue ball really is.
Let's get to work!
What do we do at HR Associates?