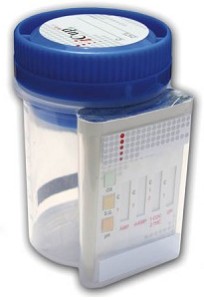 Nearly every manufacturing facility in southwest Ohio has an established drug testing culture, with the key word being "established". Testing is done for several reasons, a prerequisite for employment, periodic-random tests, return-to-duty, or post-accident. The employer must have the drug testing   program in force with a set rules of engagement. Testing workers on a pick-and-choose basis could open up the company to lawsuits, unless they have a reasonable suspicion to test a worker.
Post-accident drug testing can be triggered for several reasons. Testing can be initiated if an employee is hurt in a vehicular or non-vehicular accident causing excessive damage to company property. Every company sets the damage threshold for this type of drug testing. The most prominent trigger for post-accident drug testing is a reportable, work-related accident wherein someone is injured and off-site medical attention is required.
HR Associates performs a ten-panel urine drug screen on every applicant looking for employment, as well as post-accident screens. Our FDA approved test reveals the the use of cocaine, marijuana, opiates (heroin), amphetamines (speed), methamphetamines (crystal Meth), benzodiazepines, barbiturates (downers), oxycodone (percoset), ecstacy (MDMA), and propoxyphene (darvocet). The drug test has built in adulteration which makes it difficult for the test subject to falsify the results. With the excessive prices charged employers within our worker's compensation insurance & healthcare systems, companies have become increasingly proactive in accident prevention which includes drug testing.
The Ohio BWC Drug Free Safety Program can provide  some direction to employers working toward a drug free culture. Setting up these standards will not only improve our workforce but our communities.
Accident analysis training
On-line accident reporting
In-house workplace safety process review
Submitting an annual report to the BWC
A Safety Action Plan
A Drug Free Safety Program written policy
Employee Education @ hire and annually afterward
Employee assistance, including rehabilitation
Current evidence supports employment drug testing, as Ohio has become the opioid (heroin) overdose capital of the United States, even ahead of California, Florida, and New York with their larger populations. According to the Kaiser Foundation, our state had 2,698 opioid overdose deaths in 2015 and there doesn't seem to be any change to that trend. One of the biggest killers is the synthetic opioid, fentanyl, which is the drug that took the music superstar, Prince's life. Paramedics and emergency rooms have been using Naloxone, which blocks the effects of opiates, to reverse drug overdose for years. Subsequent treatment is needed to counteract the withdrawal effects of heroin, as in the use of a less potent opioid, Methadone. (All medications should only be prescribed by a licensed physician and dispensed only by a licensed pharmacist) Considering the current drug epidemic in Ohio, an employer removing the possibility of a drug related injury through testing, insures an injured worker gets the care they need and deserve. With so many drugs easily attainable to the public, having a written policy and culture of drug testing is a necessity for everyone's safety.
Disclaimer: This article is for informational purposes only and should not be taken as written by a licensed expert in medicine or pharmaceuticals.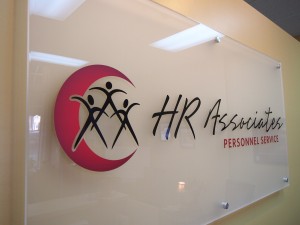 ]]>