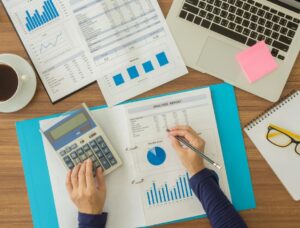 Everywhere we look, an Employee Financial Wellness program is in the top 4 of employee benefits wish lists. Financial Wellness is an employee's relationship with money and their effectiveness in managing their economic life. Boosting financial literacy will affect an employer's bottom line.  In fact, the burden of employing financially stressed employees is costly. According to a survey by PricewaterhouseCoopers, 97% of employees have been impacted by their finances while at work. Such behaviors cost employers an average of $8,875 per employee per year.
A Call To Fiscal Fitness
With 1/3 of us stressing over money, 24/7*, let's look at some important financial topics which need to be considered in every Financial Wellness Program. Fiscal fitness topics lead to strategy and strategy leads to structured financial plans of action.
Financial education workshops give the most bang-for-the-buck to employers. Once or twice a year, an employer can have a Financial Wellness Fair and bring in financial counselors to instruct on varied topics to the workforce.

A financial coaching hotline or chat room will go a long way to answer the immediate needs of a company's workforce. This solution is available ala carte with some providers without buying into the entire platform.

Credit and debt counseling can go a long way in easing stress by directing employees to alternatives in solving their financial issues. Debt consolidation without filing for Chapter 13 protection, for example.

For larger employers, financial counseling providers do offer more comprehensive programs. Most providers offer personalized applications to teach, monitor, and track the financial status of a workforce. A couple of our favorites are Dave Ramsey's SmartDollar and LearnLux which both offer customization and expert financial planning advice. The latter,

LearnLux

, has won accolades for their industry leading software.
Specific Financial Topics
A Few Financial Topics that need to addressed within any wellness program.
Opening checking and savings accounts with a local bank. Discuss fees, cashier's checks, loan types/terms, notary services, and online banking/bill pay services.

Credit card management. 1st off: Pay cash whenever you are able and leave the cards at home. If you have to run balances on credit cards, pay down the highest interest rate card first. At the very least, log transaction amounts, so you know where you are on spending each week. In addition, check spending online often, so you may stay ahead of would be scammers.

The importance of monitoring your credit score and how it affects everything you do financially. Even insurance rates are dictated by your credit score.

Discuss home mortgage options and terms… fixed versus variable interest rates, mortgage insurance, property appraisal values, home owners insurance, & property taxes.

Delve into automobile purchases, new and used. A new car is becoming a luxury with compact vehicles starting at $14 K and many opting to lease a vehicle instead. Leasing lowers the monthly premium and greatly reduces the taxes paid on a car. In used, the importance of purchasing a vehicle with the lowest miles for your budget. Understanding depreciation and being upside down on a car loan… the advantages of driving a car until it is paid off. In addition, considering the maintenance costs over the life of the purchase.

For good drivers with an older car, there is a savings advantage of Liability only or Liability/Comprehensive insurance. Know the cost of state minimums and not paying for excessive coverage. You can save hundreds if your car is paid for because you do not have to carry Collision insurance. You just need to determine what an acceptable loss would be… Newer cars, of course, should still be covered by

collision

and at replacement value.
The Big Picture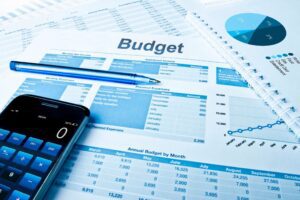 Instruction of the ins-and-outs of health, life, and disability insurance… the processes and the limitations of each plan. Including the importance of asking financial questions before procedures, as well as plan limits.

Medical or debt bill negotiation or settlement. Most creditors will agree to a reduced payment plan, in lieu of being left high and dry.

Health savings or flexible spending accounts. Tax deductible healthcare accounts allow for a reduction in healthcare expenses. In a health savings account, the money you contribute is tax-deductible. When you make contributions, your taxable income is reduced. There is no "use-it-or-lose-it" policy because you own the account.

Understanding financial fraud and the advantages of identity theft protection. An inexpensive solution, Fifth Third Bank offers 24/7 financial accounts protection for a nominal $7 per month.

The peace of mind & advantages of having a Will and/or Trust set up for your loved ones. Wills generally being blanket documents, whereas, a Trust can be personalized, as in giving estate property to individuals.

Last but not least, for those of us who have terrible memories, financial accounts aggregation, moving all/most of your financials into one, easy to access, online institution/location.
Hopefully, through financial education, employees will begin to understand the importance of financial planning. In turn, more at-ease while at work, which undoubtedly will lead to being a more productive employee.    
                                                                                                                                                                                                  *varomoney.com